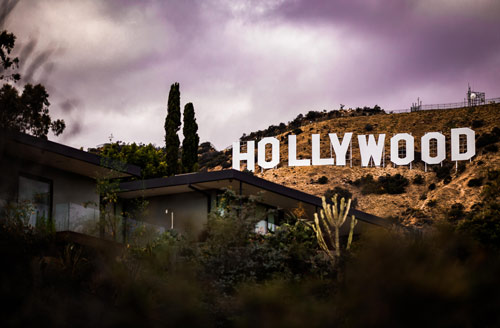 Hollywood California – The Movie Capital of the World Relies on All Car
Hollywood, California is the motion picture capital of the world. Since the beginning of movie production, producers have sought after qualified individuals to repair, service, and otherwise maintain the vehicles needed for their transportation departments, film productions, their celebrities and more. This brings with it an inherent set of challenges many of today's qualified repair shops are simply unable to handle.
All Car Specialists has a great working relationship with numerous film studios that rely heavily upon meeting production deadline challenges. All Car has been called upon several times by the motion picture industry to supply on time, quality vehicle maintenance, and repair for many major motion pictures with such as Warner Brothers, Universal Studios, Paramount Pictures and more.
All Car has excelled in this arena and it's no inside secret on how particular Executives and Celebrities in the Movie and TV Entertainment Industry can be regarding their cars, that's why Paul and All Car have earned repeat business from those in the Entertainment Industry. Some of the works we have contributed to include;

Michael Mann
– Executive Producer
Probably best known for his Major Hit TV Series 'Miami Vice', and later, the Feature Film 'Miami Vice', Michael has had prominent success producing numerous Feature Films, including, Collateral, Public Enemies and most recently in 2015, 'Black Hat'. Michael regularly relies upon Paul Brow personally for some of his most prized Sports Car Repairs and Maintenance.
The Italian Job – Feature Film

The Italian Job, like the 1969 movie with the same name, is sort of like in the theme of The Sting. The story line has a group of thieves pull off one of those unbelievable heists that only happen in movies. One of the thieves, Edward Norton, betrays the rest of the crooks and steals the stolen gold from them. The veteran thief in the group, Donald Sutherland, gets killed in the process. The surviving members hook up with the vet's daughter and plot how to get the gold back from the traitor.
All Car worked on the Mini Coopers, as shown here, used in this film production.
Here are some of the challenges All Car Specialists routinely overcome to amaze our clients.
Millions of dollars are resting on the timeline for the actual scene shoots. There is an incredible pressure to be punctual and correct with maintenance and repairs. A smoking vehicle during a chase scene is not a welcomed effect by most producers. All Car has been recognized by many for its quality of service, punctuality, and diagnostic accuracy.

Many movie scripts call for exquisite or exotic vehicles that require the most skilled technicians and newest equipment. Additionally, parts for these vehicles present their own set of challenges. Our staff routinely handles these requests for our regular customers so this is another day at the office for us. 

Multiple makes and models of vehicles including production equipment present another challenge to many of our competitors. We specialize in all makes and models of vehicles. We regularly service and repair import and domestic cars, trucks, minivans, sport utility vehicles, and recreational vehicles.