About All Car Specialists
History and Background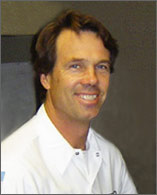 In 1972, Paul Brow founded All Car Specialists. Paul started by working out of his parent's garage, first as a hobby until an overwhelming demand for his services prompted him to make it a business.
In 1978, Paul and his wife Cheryl opened their first retail automotive repair business at in San Gabriel. By providing his customers with quality repairs, fair prices, and quality customer service.  A never ending demand prompted him to increase the size of the business when there was no internet to spread the word of All Car Specialists.
All Car Expansion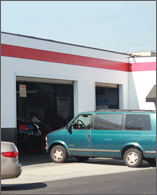 In 1983, Paul and Cheryl opened a second location, next door to the current location at 330 S Del Mar in San Gabriel. The new expansion provided an additional 5 technicians, a parts department, and increased office space to accommodate the increasing number of satisfied customers. 
Personal service, and treating customers like family members are the benchmarks for success at All Car Specialists, Inc. 
The All Car Difference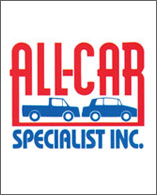 What makes our auto repair center stand apart from the competition is that we have the ability and facilities to work on just about any vehicle you own, that's why we're called 'ALL CAR'. We've seen them all in our shop over the years be it a sedan, hatchback, coupe, van, pickup truck, SUV, luxury car, sports cars, custom cars, muscle cars, RV's, light duty commercial trucks and fleet vehicles. We want to ensure our customers that we have the skills and technology to perform the proper services on all of them.
We appreciate our 'Loyal Customers'… "hopefully like you'll be."