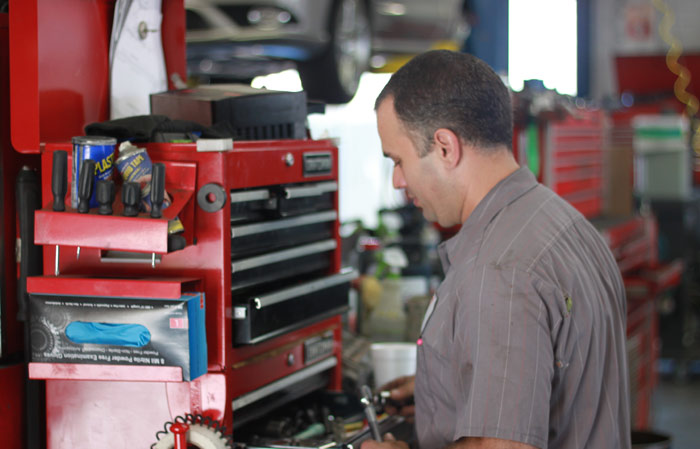 Money Saving Auto Diagnostic Tests
Money Saving Auto Diagnostic Tests
Engines – Electrical – Smog – Drive Train – Alignments
Don't throw parts at your car to see what works because you want to see if you can save money, it'll just cost you more! It's cheaper to run an auto diagnostic test right off the bat in order narrow down and pinpoint exactly what the main problem is, you never know, it could be something very simple such as a frayed or loose wire or connection. Don't be caught being an internet mechanic or one that goes everyplace in town buying and replacing all kinds of parts and only having to end up having to get a diagnostic any way, that is a complete waste of a whole bunch of money on parts and labor.
Don't believe everything you run across on the internet simply because some forum has a whole bunch of people with a similar problem because you think that you must have the exact same problem. You may have similar symptoms but different problems may exist requiring different solutions. Remember, their car is 'not' your car and you don't know what other issues their car may have. You must rely on a good technician to determine what's wrong and exactly what it takes to fix it.  At All Car that is what we do, we don't try to 'fix it to find the problem' – we 'find the problem to fix it!'
It's not much different than any other professional business, you have got to be able to trust the mechanic and shop especially with a car that has intermittent problems. So, don't just start replacing parts that your car doesn't need. Another thing is that sometimes people go to a local auto parts store and they'll plug in a cheap scanner that says it's a certain part only to find out they end up replacing things that were done wrong to begin.
At All Car Specialists of San Gabriel Valley, our diagnostic tests usually run between $55 to $220 and sometimes our they are even free (just ask us when you come in). There are a few occasional instances where sometimes we would need to replace a known-obvious bad part before a diagnostic can be performed.  For instance, a bad battery, in order to diagnose an electrical problem, but we'll let you know that right up front, if it wasn't already obvious to you at the time.
At some shops, all you get is a smile and friendly handshake. At All Car Specialists, you get a guarantee that the problem we find is what is going to fix your car.
Remember, it is far cheaper to maintain your old car than let it go or buying a new one a lot of the time.