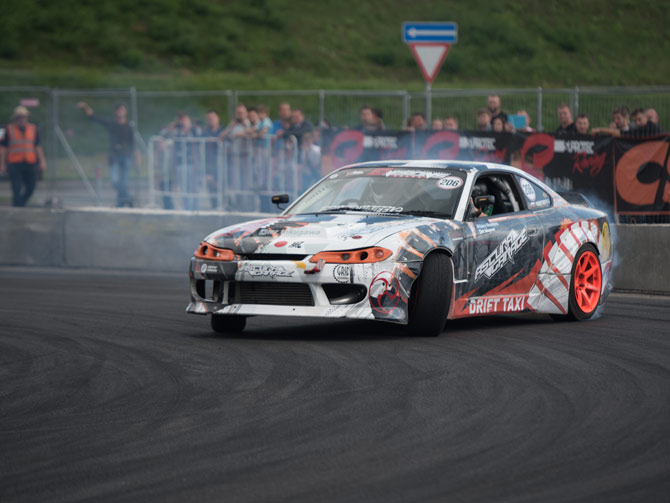 High Performance Auto Repair
High Performance Auto Repair
Pictured below is the All Car Specialists Sponsored Racing Car. Paul Brow has a vast and extensive involvement with many diverse aspects of the automotive industry. Paul also gets involved in Racing Sports such as with a Sponsored Race Car shown below.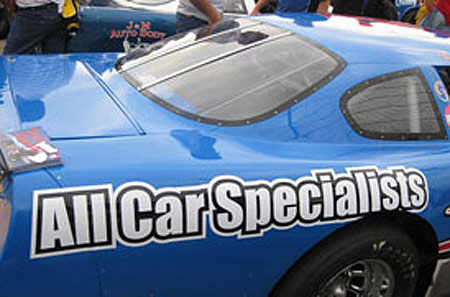 One of the main benefits of doing business with All Car Specialists comes in part from his experience with high performance automobiles.  Paul Brow has a vast and extensive involvement with many diverse aspects of the automotive industry.
The mechanics involved in those racing engines require precise and specific mechanical maintenance and diagnosis. This means that no matter what car, truck, van or SUV you are driving, you can rely on All Car to take good care of your car.  If Paul can make these racing machines perform at their peak think what he can do for your everyday automobile or even your high performance street machine.
Gale Banks owner of Banks Power in Azusa, CA, pictured below is a long-time friend and customer of Paul Brow, shows off his prized diesel racing trucks.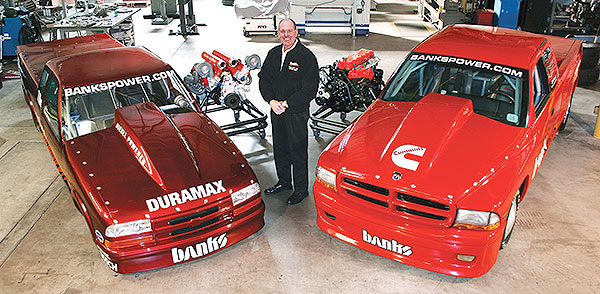 Banks Power, a world class engineering firm, is known far and wide as the premier designer and manufacturer of power-enhancing products.  His products are used for diesel and gas-powered light trucks, motor homes as well as sport-utility vehicles. Since the 1960's, Gale's futuristic high-performance engines have broken new ground while shattering world records and he and Paul continue to share interactions in business to this day.
This Buick Grand National was in All Car Specialists for an
 alignment. This Buick is built solely for the purpose of drag racing. Every single component on this Buick is customized. They installed a huge motor, racing slicks and gutted the interior. Alignment on this vehicle is very important when going down a straight track at over 120 mph. Our alignment equipment is set up to handle almost any type of alignment including race cars.
Race Car Technicians vs Auto Repair Technicians
The ALL CAR Advantage!
So, what's the difference?  A high performance auto technician has certain advantages over your normal every day auto dealer service center. At All Car Specialists, Paul Brow has years of experience on not just the average automobile but on high performance cars of all types.
Here are just a few small examples of things that an experienced race car mechanic would look for doing simple maintenance where many average auto repair shops would overlook. Remember a high performance race car needs to be fine-tuned, and it needs a mechanic with experience to work on it.
Cleaning the Radiator
Race car technicians look for the smallest things, anything that can cause even a minor problem are on their checklist. For example, a radiator with a small leak or clogged somewhat can cause a cooling problem and this problem exasperates itself in hot weather or going up a steep hill. This affects gas mileage and performance and the two often go together. Even the small radiator hose clamps and hoses themselves can have an abrasion or small pinhole that can get worse over time.