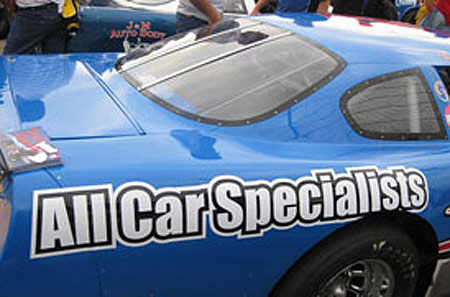 High Performance and Muscle Car Repair
High Performance and Muscle Cars require a High-Performance Shop
All Car Specialist's owner Paul Brow not only works on and maintains sports and muscle cars, All Car Specialists uses the best technology as well as the best alignment technicians in the business. In the photo below to the right is Paul Brow the owner and founder of All Car Specialists.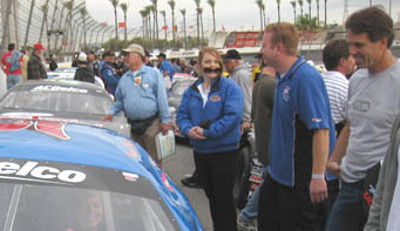 All Car's hunter alignment system can handle very low aerodynamic vehicles and we can adjust the wheels to exact specifications using high speed cameras. This makes it possible to get a very detailed alignment here in Southern California that is second to none.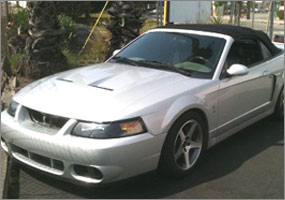 All Car Specialists takes pride in using only the best products to repair your car. The 2004 Ford Mustang SVT Cobra (shown here) was one of the most powerful Mustangs made up until that point. This car came equipped with a 4.6 liter supercharged V8 motor that allowed it to go 0-60 mph in 4.5 seconds. With close to 400 HP, this was one of the fastest stock mustangs to date. The car was so fast that the SVT development team nick named it the terminator. Many modifications were done to this Mustang Cobra. This was also the last year this body style was in production. These Mustang Cobra are still very highly sought after, but require precision maintenance and tune-ups.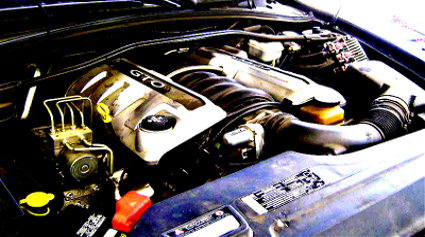 High performance engines like in this Shelby shown here require precise system maintenance and tune-ups to keep them running at top performance.
No matter what type of race, sports or muscle car you own, stop by to meet Paul to discuss how All Car Specialists can be your one stop high performance repair center for all your specialty auto needs.