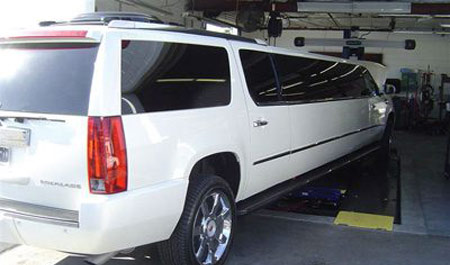 Commercial Fleet Repair Services
Commercial Fleet Repair and Maintenance
Cars, Vans, SUV's and Limousines to Light and Medium Duty delivery and service vehicles
All Car does all the DOT – Department of Transportation work including Brake and light/lamp inspections as well as smog.
We take the work and follow-up process out of your day by ensuring all needs are taken care of with detailed reports back directly to you. We work closely with you and your operation policies and provide you with detailed reports to save you time and labor. We also provide supplement work from minor dent repairs, to upholstery and other incidentals saving you from dealing with multiple companies. All Car is the 'one stop shop' for all your commercial fleet needs.
Fleet Cars, Vans and SUV's to Light to Medium duty commercial trucks are serviced here on a regular basis at All Car. Once you do business with us, you'll always do business with us, that is what we strive for.
Yes, we even service limos as you can see by this Cadillac Escalade Limousine being serviced on the alignment rack.
All Car is your total complete solution for fleet maintenance and repairs and we prove and ensure this by helping fleet managers do their jobs with a one stop shop for all maintenance and repair solutions for commercial fleets. 
All Car provides fleet managers with the ability to supplement your existing fleet maintenance strategy or completely replace it entirely.