All Car Specialists – Foreign and Import Auto Repair Services
All Car Specialists provides complete bumper to bumper services, repairs and maintenance for your car, truck, minivan, SUV, import, or domestic automobile. We want you to feel confident that no matter what make or model you are driving that you have an auto repair shop you can trust when you need one. All Car can take care of everything from oil and filter changes and tuneups to complete drive train repairs and replacements. We are a one stop auto repair center serving Alhambra, Monterey Park, Monrovia, Pasadena, Pomona, Rosemead, San Gabriel and Temple City.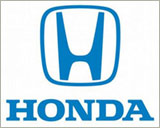 All-Car services all models of Honda automobiles as well as other foreign imports that require a completely different repair and parts issue.
We have been servicing Honda owners since 1979 so there is very little that the technicians at All Car are not aware of when it comes down to servicing, repairing and maintaining your Honda. Our wide range of high quality auto repair services provide expert repairs and maintenance on all passenger vehicles, import cars, passenger vans, work trucks, as well as diesels, electric and recreational vehicles.
Foreign import automobiles require a wide array of different variables in both servicing and repair. Everything from the parts required to the fluids; you need a reliable shop to ensure that everything is specific to your Honda's requirements at the time.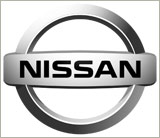 Whether your Nissan needs a complete Tune-up or just regular maintenance, All Car Specialist of San Gabriel has the equipment, technical experience and parts availability to ensure your service visit is done correctly.
One of the most common delays at an automotive repair shop is waiting on the shop to acquire the specific part for your Nissan or other Import. This is a very important aspect that All Car does for their customers to cut down on the time waiting to locate parts for your specific Import such as a Nissan.  Often All Car can have the part in the shop within hours of you bringing your automobile in to have it repaired.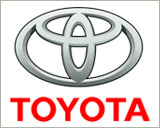 EIS 5000 Advanced AAA and BAR approved SMOG System for expanded years, all makes and models including Hybrids.
Throughout the years All Car Specialists has built up solid business relations with a multitude of automotive parts suppliers as well as dealer and manufacturer arrangements to service your Toyota's and Lexus vehicles.
Auto Maintenance, Services and Repair
All Car constantly works on popular brands like Chevrolet, Ford, Dodge, Honda, Acura, BMW, GMC, Audi, Jeep, Toyota, Nissan, Isuzu, Mazda, and Pontiac. We also work on luxury brands that require a high level of skill to work on.  Some of these brands are Cadillac, BMW, Mercedes, Range Rover, Land Rover, Lincoln, Lexus, Infinity, Jaguar, Corvettes and many more.
Electrical
Most people never think about one simple fact, that road conditions can cause various degrees of vibrations that directly and indirectly affect your car's electrical system and wiring contacts. Whether you drive a Truck, SUV, Car, Minivan, or RV Recreational Vehicle. Everything from pot holes, unsurfaced streets to railroad tracks can cause the electrical contacts in your vehicle to deteriorate. We are experts at electrical system diagnostics, repair and upgrades.
Preventative Maintenance
Auto maintenance is the key to keeping your car out of the shop for major costly repairs. In most cases you can avoid costly and needless repairs on your car by performing periodic maintenance, either by doing it yourself or by bringing your car into us.  All Car will keep your vehicle on the road through the miles to come. We do all the scheduled factory maintenance to the highest standards. This is the first step to keeping your car running like new and having that reliably you can count on.
Of course, we recommend consistent and periodic maintenance of your engine and it's components.  Whether it's simple tune-ups or piston, crankshafts and cam repairs, and more. We have years of experience replacing every working part in your automobile and the technology to repair it. We have serviced a large number of cars, trucks, minivans, SUV's, that are import and domestic. Our master technicians are trained to be able to trouble shoot and diagnose every engine need to your complete satisfaction. 
All Car Specialists seeks to optimize your engine's performance to save you both money and hassles with pollutant compliance issues. With state of the art equipment, we can test your vehicle under simulated operating conditions before and after repairs. Your vehicle runs best with up to date services and saves you money in gas and other costly repairs in the future. It ensures the safety of your vehicle and will keep you on the road longer. Ask about how our tune-ups can protect as well as extend your cars durability and performance.
Don't wait until you hear that squeaking sound, bring your car in for a periodic and low-cost brake inspection. If you wait too long on worn down brake pads you could score or damage your rotors and that adds extra cost to repairing your brakes.  You can easily prevent against this bringing your car in and having one of our technicians check to see the amount of wear on your breaks. They help you catch it before it starts digging into your rotors. All Car Specialists are experts with all brake systems on both older and newer cars. Ensure the safety in your vehicles brake system. We will replace and repair the brakes on your vehicle at reasonable prices so your safe to drive under any road and climate conditions.
All Car Specialists is certified in both standard and automatic transmission repairs on most makes and models of vehicles available in the United States. We can replace, repair or service most import and domestic transmissions. Our team can keep any of your transmissions shifting smoothly for years to come. Check out our Transmission Maintenance Tips for easy and inexpensive tips on how to maintain your automatic transmission to avoid needless and costly repairs.
In 2008 Tire Inflation sensors became mandatory but relying on this feature solely can cause one to overlook your tires pressure. The pressure can have an adverse effect on stopping distance when hitting the brakes.  This could cause a risk of blowout, poor handling not to mention excessive wear, and that results in having to replace tires more often. The sensor only comes on after the tires are under inflated 25%. Regular maintenance will make sure your tires are correct pressure and wear level making your vehicle safe to drive.  Most tires state on the outside of the tire how much pressure they are supposed to have and you'd be surprised at how much longer your tires will last by checking them periodically, especially during temperature changes with the weather.
If you start to notice that your wheels pull to one side or the other get in to see us right away to avoid having to replace your tires. The normal cause of 'pulling' is due to a bad wheel alignment. Misalignment causes tire wearing to one side of the tire, either inner or outer. Being out of alignment can also cause you to get worse gas mileage.  At All Car Specialists, we check and fix your 4 wheel alignments so you can get everything done in right here at one location at our San Gabriel Repair and Service Center. It's a complete waste of time to go to multiple different shops to get an oil change, tires, wheel alignment, and smog check when you can get it all taken care at All Car.  We are reputable, affordable, family owned and operated auto repair shop.
California heat demands that the cooling system in your vehicle performs up to standard. All Car Specialists has the diagnostic equipment and the expertise to solve your cooling system problems. The heat can take a toll on your car if not cared for. Having your cooling system running well makes sure the summer heat doesn't take a toll on you too.
All Car Specialists is equipped to handle large commercial fleets of vehicles for corporate clients. We provide multiple drivers on staff to relocate vehicles and the resources to handle hundreds of vehicle's paperwork.  We have many more amenities to aid our company and corporate customers, from small to medium sized businesses to large.  Please call and ask about our company fleet service accounts.